Growing high quality produce inside our climatized, upcycled shipping container, Achaia Greens is bringing farm fresh produce to the North Shore. Located in the heart of Libertyville, Illinois, Achaia Greens is dedicated to providing our community with locally sourced produce all year long.
317 1/2 East Park Ave. Libertyville, IL 60048

,

Illinois, USA

60048
Certified organic and specializes in growing microgreens, head lettuce, and a variety of other vegetables. They offer a monthly CSA beginning in June and microgreens pick-up or delivery year-round. Find them at the Lake Bluff Farmers Market and Ravinia Farmers Market.
32400 N. Harris Rd., Grayslake, IL 60030
An elementary school teacher and beekeeper runs this small business, teaching about bees and making soap, lip balm, skin scrubs, candles and moisturizing serums.
Cole McKenna Honey Farm LLC
19520 W Kelly Rd, Lake Villa, IL, USA

,

Illinois, USA

60046
College of Lake County Campus Farm and Farm Stand
Farm stand open Thur, 3-5:30 p.m., mid-June-October, off Brae Loch Rd. and Lancer Lane on the Grayslake CLC campus
19351 W Washington St, Grayslake, IL 60030, USA
Farm stand open daily, 9 a.m.-6 p.m., July 12-October.
16678 W. Aptakisic Rd., Lincolnshire, IL 60069
Naturally raised home grown beef and and pork. Call to schedule pick up.
294 Hanlon Rd, Libertyville, IL, USA
60048
Freedom Farm for Vets is about vets helping vets, the farm feeding the hungry in the community, and in time experiencing the reward of another kind of service.
13155 W. Hart St., Wadsworth, IL 60083
Golden Gills mushrooms are handcrafted in small batches and picked fresh for distribution. We take pride in producing quality gourmet mushrooms using agricultural and forestry byproducts as our primary growing mediums.  Our natural methods of production accelerate decomposition, building soil and cycling nutrients – critical processes for healthy ecosystems. We donate our exhausted substrates as soil amendments to our friends in farming that we work in cooperation with. Buying Golden Gills mushrooms supports a woman-owned business, keeps your dollar local, and encourages local farming and sustainability. Come and visit at the Wauconda Farmers Market. Seeking partnerships with cafes, chefs and markets!
27730 W. Bonner Rd., Wauconda, IL 60084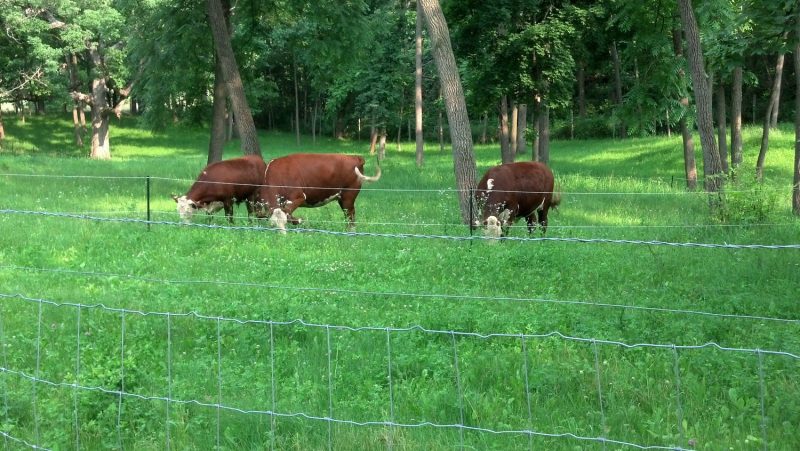 27320 North Williams Park Rd., Wauconda, IL 60084
Green Youth Farm and Farm Stand
Vegetables grown by Windy City Harvest's Green Youth Farm program participants. Purchase fresh produce at the farm stand. Open 9 am–1 pm on Wednesdays, August 18 through October 13.
1215 N. Green Bay Rd., N. Chicago, IL 60064
Growing Healthy People/Grow Well Farms
122 Center Street, Grayslake, IL 60030, USA
1050 Crest Rd, Green Oaks, IL 60048, USA
Local honey from our 130 beehives located in Lake Zurich, North Barrington, Lake Barrington and Barrington Hills.  We have Raw, Natural Honey (Spring/Summer and Fall), Creamed Honey, Honeycomb, Lip Balm, Natural Soaps, Beeswax Candles, Beeswax for all projects, Bee Pollen, Propolis,  Food Saver Wraps, Creams, Gift Boxes and More!
580 Crooked Lane, North Barrington, IL 60010
A gorgeous 5 acre farm on the IL/WI border.
40822 N. Kilbourne Rd., Wadsworth, IL 60083
Kroll's Fall Harvest Farm
Farm stand open daily, Mon-Thur, 12 p.m.- 8 p.m.; Fri, 12 p.m. -10 p.m.; Sat, 10 a.m. -10 p.m.; Sun, 10 a.m. – 7 p.m., September-November
13236 W. Town Line Rd., Waukegan, IL 60087
Organic fresh produce, fresh herbs and other edibles.
27373 Route 176, Wauconda, IL 6008
We specialize in grass-fed beef, pastured pork, pastured poultry and eggs, and natural lifestyle products.
27451 W. IL Route 176, Wauconda, IL 60084
Seasonal, local products including foraged preserves and jellies, maple syrup, honey, eggs, grains, legumes and more available via an honor box system. Customers are welcome during daylight hours; products are located in the white Prairie Crossing Barn on the Prairie Crossing Farm, 560 North Harris Rd., Grayslake, IL 60030
32400 N. Harris Rd., Grayslake, IL 60030
Prairie Wind Family Farm and Farm Stand
Prairie Wind Family Farm is a 40-acre certified organic farm owned and operated by the Miller family. We are located at the heart of Prairie Crossing, a conservation community in Grayslake, Illinois, about 40 miles north of Chicago. At the farm stand, you can purchase seasonal, locally produced farm products from family-scale farmers throughout Illinois, Wisconsin, Indiana and Michigan. We feature a variety of: Seasonal Organic Produce, responsibly-raised Meat and Fish, Artisan Cheeses and Butters, Locally-grown and milled Grains, Locally-made Jams and Preserves, Local Honey, Handcrafted Soups, Local Sauces, Ferments, Pickles, Condiments, Tshirts, Reusable Bags, Mugs, Goat-Milk Soaps, and more! We are open year-round, daily from 7am-7pm. The stand is self-serve. We accept cash, checks, all major credit cards and Venmo (touch-free) payments. Additional details on how to purchase are posted within the farm stand.
560 Harris Rd., Grayslake, IL 60030
At Sol-Ful Blooms we organically produce seasonal cut flowers, vegetables, and herbs to bring the sight, scent, and flavor of the season to your family dinner table. Vegetables and flowers are sold through weekly CSA shares and a farmer's market.
32400 N. Harris Rd., Grayslake, IL 60030
At College of Lake County Farm Stand, Thur, 3-5:30 p.m., mid-June-October, off Brae Loch Rd. and Lancer Lane on the Grayslake CLC campus
19351 W. Washington St., Grayslake, IL 60030
Yes; Farm stand open Fri, 3-7 p.m., June-October
17970 W. Millburn Rd., Old Mill Creek, IL 60083
Valentino Vineyards and Winery
Valentino Vineyards and Winery produces 20 different types of wine starting at $14 per bottle. They have 25 different varieties of grapes growing on their 20-acre Estate Vineyard. The wines are aged in very fine quality French and American oak barrels and are low in sulfites. They are all estate grown, produced and bottled. The vineyard is open May thru December. In 2022 they are doing a wine tasting, vineyard tour, and a wine appreciation seminar. Customers coming through Lake County can get a 50% discount on the vineyard tour, wine tasting and wine appreciation seminar.  NOTE: Please make a reservation: 847 634 2831.
5175 W. Aptakisic Rd., Long Grove, IL 60047
Vigneto del Bino Vineyard and Winery
Thur and Sun, 12-5 p.m.; Fri, and Sat, 12- 7 p.m. (closes at 6 p.m. in April), March-December
42150 Crawford Rd., Antioch, IL 60002